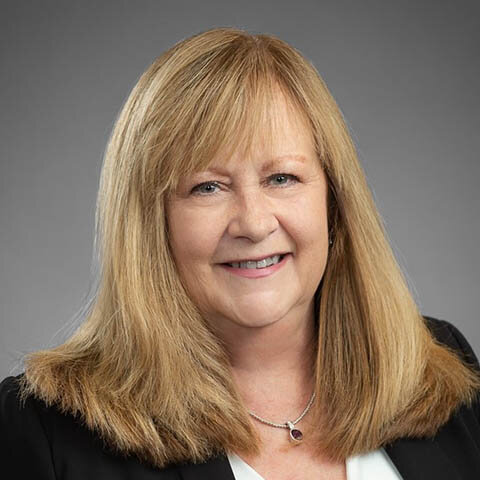 Linda Jones
President, CEO Lynnwood Chamber of Commerce
Linda joined the Lynnwood Chamber of Commerce in November of 2017. She was tasked with growing the organization into a valuable and proactive resource for local business.

Prior to joining the Lynnwood Chamber of Commerce Linda was the President/CEO of the Burlington Chamber of Commerce. Linda was involved in growing the membership from 100 to 400, and the staff from 2 to 4. She was also involved in the creation of a $2 million-dollar visitor center facility and the emergency efforts to reconstruct the I-5 Skagit River bridge in 2013. She is particularly proud of the partnerships that were formed to make these efforts possible.

Linda started her chamber career with the Edmonds Chamber of Commerce. It was there she saw the difference a strong chamber could make to the business community.

Outside of work Linda spends time with her parents, her three children and their growing families. Travel and caring for her two dogs fill the rest of her time.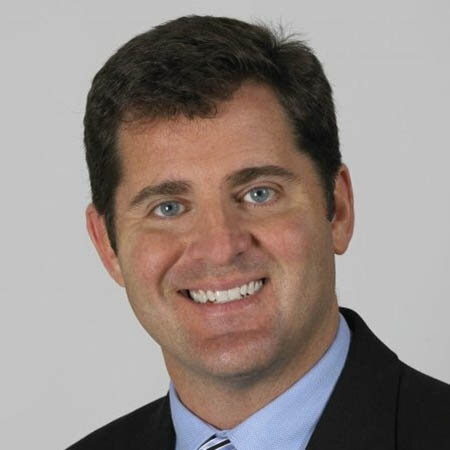 Jerry Irwin, Board Chair
Jerry Irwin is the Senior General Manager for Alderwood and Westlake Centers in the Seattle area. With over twenty years in the Shopping Center industry, Jerry has overseen a number of properties in his tenure. Jerry began his career as Assistant General Manager at Spokane Valley mall during its grand opening in 1997. Within nine months, he was promoted to General Manager. The company he worked for was sold to GGP and he was promoted to General Manager at the Galleria at Tyler in Riverside, CA where he spent three and a half years. Following that, he moved to the Portland area to manage Pioneer Place and shortly thereafter was promoted to Group Director overseeing properties in Washington and Oregon. In 2011, the company re-structured and Jerry relocated to Las Vegas to manage Fashion Show on the Las Vegas strip. After about three years he was offered an opportunity to manage Miracle Mile Shops at Planet Hollywood where worked for two years. Longing to get back to his Native Northwest, he relocated to the Seattle area to manage the Seattle Premium outlets for Simon Property Group, which he did for three and a half years. He then was offered the opportunity to come back to GGP (now Brookfield Properties) to manage Alderwood and in June 2019 moved to Alderwood. In September 2020, he was also given the management responsibilities at Westlake Center and now oversees both properties. Jerry grew up in Walla Walla, received an MBA from Eastern Washington University and has been married to his wife Leanne for 34 years. He has two children and two grandchildren.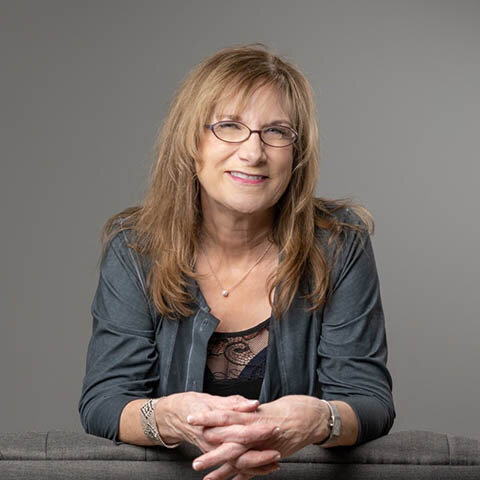 Kathy Hashbarger, Vice Chair
Kathleen lives with her family in Edmonds, WashingtonShe's actively involved with the local community, practices yoga to stay flexible in body and mind. She holds a BA in Interdisciplinary Studies – Culture, Literature and The Arts, with a Minor in Human Rights from the University of Washington. She started her professional life working for over two decades as a dental assistant in specialty and general practices. She then took a divergent turn to work for a company that contracted to build and re-hab broken websites. She and her team provided clients with up to the minute search engine optimization (SEO) and compliance with the latest Google updates. Using content to optimize websites and enhance digital presence became her specialized niche.

Her central guide in formulating marketing communication then and now has been based on how to best enhance relationships and user experience. She uses analytics as an essential support to targeted marketing. This is particularly important in her present position as a digital ad sales specialist.

Her work with the My Neighborhood News Network, a publisher of local digital news, is intently focused on developing authentic client relationships. The sectors she works with include non-profits, private businesses, entertainment venues and those that provide professional services.

As divergent as these sectors are, she falls back on something that someone instructed years ago, "They don't care what you know until they know you care." She is passionate about helping local businesses and non-profits thrive and grow so that all boats can rise!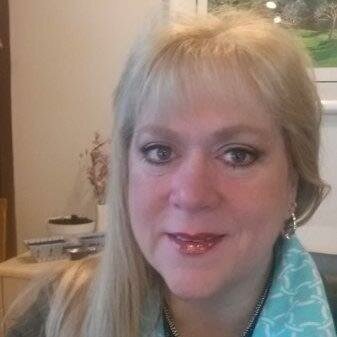 Beth Hagen, Past Chair
Innovative and insightful, Beth Hagen is a Vice President and CFO with over 35 years' experience providing professional, results-oriented financial and accounting expertise in the retail, professional office solutions, professional services, resort, and golf sectors. With proven ability to mentor and motivate high-performance teams, Beth helps Premier Golf meet and exceed financial and compliance objectives, while also providing business strategy assistance. She is responsible for all internal systems, including Accounting, Administration, HR, and IT Infrastructure, and manages all tasks related to employee benefits, budgeting, and risk management.

Beth is known as a professional and dedicated team player who builds strong relationships with clients, colleagues, and vendors. Specializing in accounting system integration, her expertise in team development, project management, training and documentation makes her an excellent resource. As a highly respected leader, she excels at driving positive change across organizations while effectively managing expectations. She is also highly adept at developing and implementing strategies which improve overall performance, productivity, and company-wide profitability.

During the course of her career, Beth has developed comprehensive business plans, established operations and procedures manuals, developed employee rewards and recognition programs, and has implemented transitions from decentralized to centralized accounting and operations through an accounting conversion project encompassing over 300 locations. She has written operational procedure manuals, engineered employee training through multi-tiered processes, as well as developing team support and recognition programs at a corporate level to ensure business sustainability.

Beth currently is a member of the Lynnwood Chamber of Commerce where she has served as Vice Chair, Chair, and Past Chair as well as the Seattle Chamber of Commerce where she has worked with Seattle's Convention and Visitors Bureau and Cruise Terminals of America to capture a larger portion of the over $15 billion travelers spend in Washington State each year. She continues to work with the Association of Washington Business to develop relationships both with AWB and its membership.

Her varied experience coupled with her driven, results-oriented approach to business makes Beth a highly respected and revered finance professional.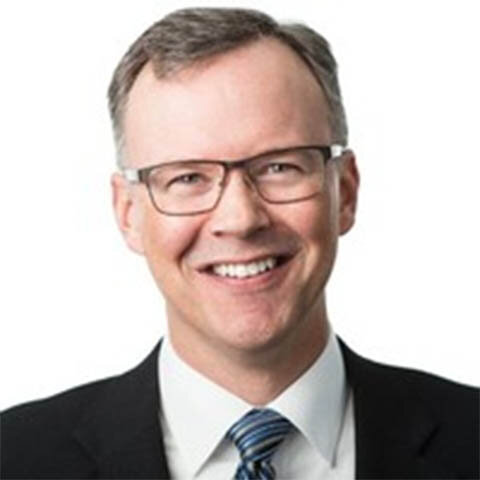 Scott Kelly, Secretary
I am a proactive planner and investment manager. I put my experience and heart into ensuring that your finances evolve as you do. As a Financial Advisor, I focus on the plans and shifts my clients need to make as they navigate life. I help clients identify their long and short-term priorities, then match them with investment choices that fit their individual lifestyles, goals, and phases of life.

Clients come to me wanting to plan for the future. I answer that need with a holistic approach for building financial security over a lifetime.

My holistic advising approach is inspired by my family. We are an outdoors-loving, active family with strong community ties. I am involved with Scouts BSA where I am Scoutmaster. My proudest volunteer accomplishment thus far is spreading the WATCH D.O.G.S. (Dads Of Great Students) program through nineteen schools throughout Snohomish County.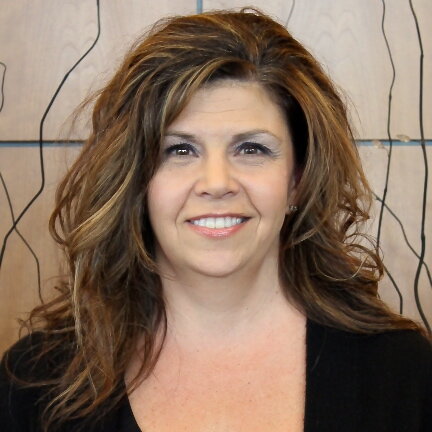 Cathy Samuelson, Treasurer
I have been the Controller for Lexus of Seattle for 23 years. I have been in the Automotive Industry almost my entire career, except for 4 years with a private tax consulting firm. I have been married for 34 years, have 3 children and 2 grandchildren. We love to travel, take the 66 Chevy to car shows and spend time with our family.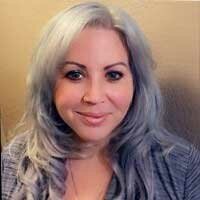 Teresa Bitner
Over 11 amazing years, I started my journey with Spire Hospitality. I began as their conference service manager at the Embassy Suites by Hilton in Tigard, Oregon. I am currently their Director of Sales at Embassy Suites by Hilton Seattle North Lynnwood in Lynnwood Washington. I worked my way up through the ranks by taking on additional responsibilities, learning my craft, and being prepared when the next opportunity presented itself.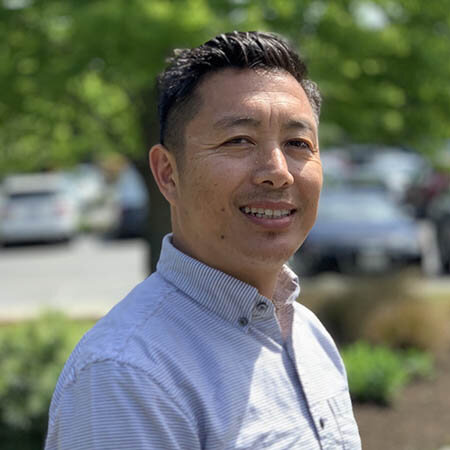 Jamyang Dorjee
Jamyang Dorjee handles Public Affairs at Community Transit where he manages the agency's relationships with local jurisdictions, cities, organizations, economic development agencies, government agencies and other community groups.

His previous work stints include Economic Alliance Snohomish County and the Puget Sound Business Journal. A former Everett Public Schools Board Director, he also serves on the board of the Bothell-Kenmore Chamber of Commerce and Snohomish County's Partnership to End Homelessness Board. He is a former President and Board Member of the Tibetan Association of Washington.

He is a Tibetan born in Nepal, studied in India and now lives with his family in Bothell. He considers himself to be a global citizen, enjoys riding his bike to work and playing soccer.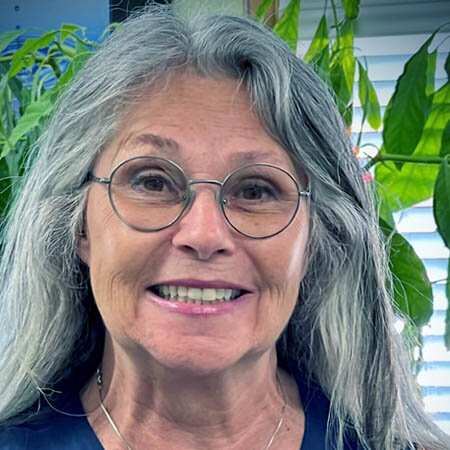 Carol Dungan
I grew up in Springfield, MA…the birthplace of basketball, the Indian motorcycle, Meriam-Webster Dictionary and the first American horseless car! Remembering all the cold, hard winters in Springfield makes me think it's Spring in January here in Puget Sound. I've lived in Oregon and Washington for over 40 year, the past 10 in Lynnwood. The easy access into Seattle and Skagit County is wonderful.

My background is in restaurant management. I owned and operated a Sub Shop in Bellevue, was the Regional Developer and trained our franchisees for 14 years. I've worked for Compass Group, the largest contractual food service company in the world, managing cafes on the Redmond Microsoft Campus where we served about 40,000 people daily. Also involved in a few start-ups and catering services.

And now, I get to play! As the Marketing & Events Coordinator for Mr. Kleen 76 Stations, I create fun events involving the community, networking meetings and parties and promote all the wonderful assets of the Mr. Kleen 76 Stations!

Gardening, jazz, old rock 'n roll, wine tasting, antiques, volunteering at the Washington Park Arboretum and oil painting fill up my free time.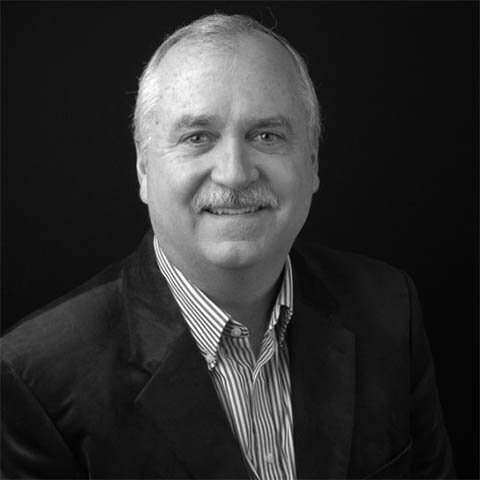 Peter Harvey
Peter, A longtime advocate for the Lynnwood Chamber of Commerce has been in the financial industry for over 20 years as a financial advisor. He received his undergraduate degree from Western Washington University and his MBA from Nova SE University. He believes the Chamber of Commerce is the vital link between businesses and encourages participation. You can usually find him at a Chamber event connecting with other member businesses. Peter is a Certified Financial Advisor and works for Raymond James in Lynnwood.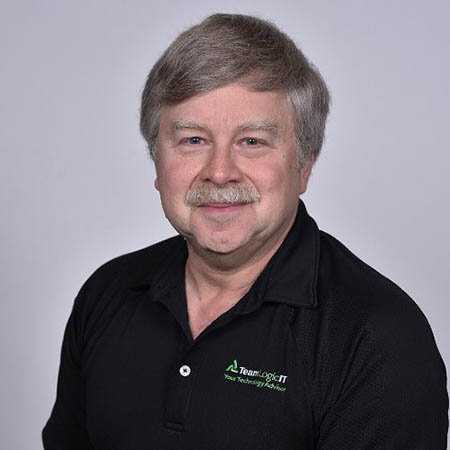 Mike Hlavaty-LaPosa
Mike HL is the president of TeamLogic IT N. Seattle/Eastside, an IT Managed Services Provider for small businesses in the greater Puget Sound Region. Mike's team is highly focused on customer service and system reliability and efficiency for all of their SMB clients and are actively seeking more businesses to support and help improve their success.

Mike has a long history of working with technology – from very early computing platforms and networking systems in the early 80's, to helping develop the first wireless data networks, and then being a part of AT&T Wireless (later Cingular and AT&T Mobility) as a leader in the development of the 2G/3G/4G voice and data systems and devices we have used and know today.

Mike really enjoys living in the diverse environment of the PNW, from beaches to mountains and all the activities he can share with his extended family. The Army sent him to Ft. Lewis 41 years ago and he just couldn't leave. You may also hear him on the air as he is an avid Amateur Radio enthusiast with callsign K7MHL.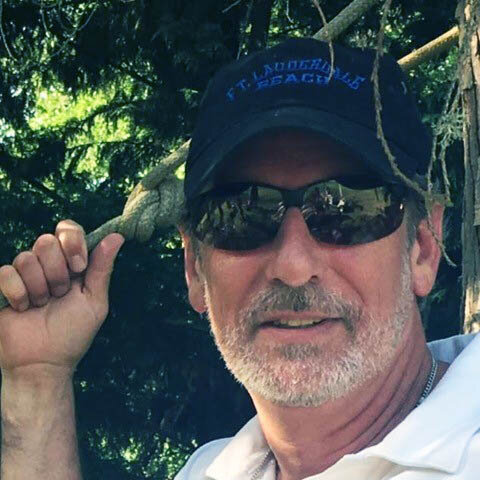 Brad Hoaré
Previous lives include one-on-one training under French chef Fernando Medina Lopez, which I have now managed to condense all of those skills down to BBQing for family and friends. Commercial fished in Alaska for 18 years, married to my Peruvian wife Cynthia, and proud parent of our wildly successful and amazing son Kasey. Favorite pastimes include playing Paletas at the beach, enjoying a cold Corona at the beach, campfires at the beach, and watching sunsets at the beach. Oh, and VERY good at losing golf balls.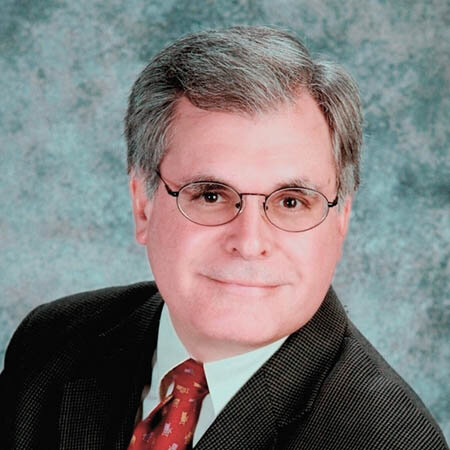 David Kleitsch City of Lynnwood
David Kleitsch is the City of Lynnwood's Development and Business Services (DBS) Director. David joined Lynnwood in 2001. He has over 40 years of experience in community planning, economic development and administration. David represents the City on the Lynnwood Chamber Board as an ex-officio member.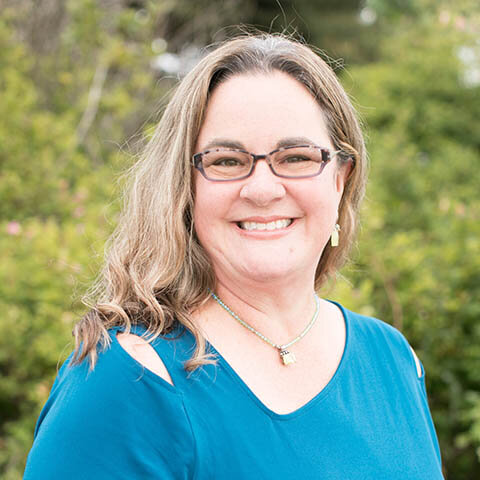 Carol Anne Lee
Carol Anne Lee is an experienced hospitality professional as the owner of Chef Dane Catering. Motivated by delighting clients with customized events and extraordinary service, her goal is to continue to grow repeat business within the local region.  In her free time, Carol Anne enjoys golf, exploring new destinations and playing games with her family.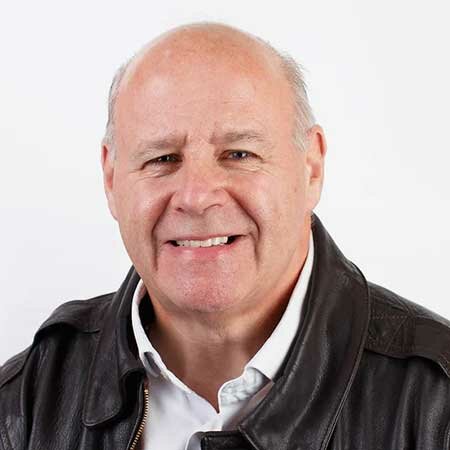 Kirk Pearson
4th Generation resident of Monroe Married, Father of 5 grown sons, 6 Grandchildren. Class of 1977(The Best) Monroe Senior High School, Attended Wenatchee Valley College, Central WA University. Member Monroe WA Planning Commission 1989-92 Special Assistant, Late US Congressman Jack Metcalf 1995-2000 Served WA State House of Representatives 2001-2013 Served WA State Senate 2013-2017 Appointed by the Trump Administration WA State Director USDA-Rural Development 2017-2021 Favorite Hobbies include Weightlifting, Travel and Bar-B-Q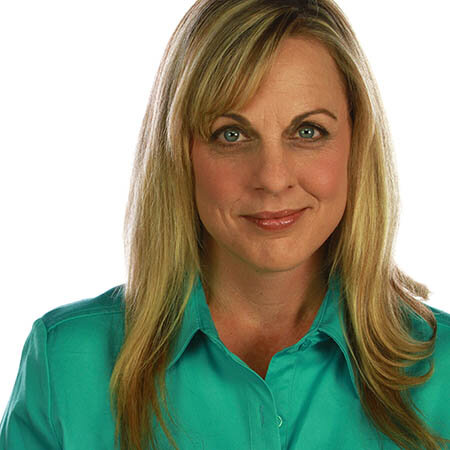 Jennifer Price
Washington Energy Services is one of the largest local HVAC contractors in the PNW. They specialize in making your home more energy efficient and comfortable installing products such as , AC, Heating, Windows, Doors and Siding. Jennifer has recently transitioned from her 8 years in Business Development to the internal Talent Acquisition and Retention Specialist for Washington Energy and Bob's Heating and Air Conditioning. Jennifer serves on the Lynnwood Board and started the SnoCo Women In Business with fellow chamber members who saw the need for a professional women discussion platform. She is an active member of the Lynnwood Chamber as well as other organizations and associations. Jennifer specializes in Business Development, Networking, Team Building, Sales and Marketing. Jennifer also is a real estate professional and holds her license with Daily Realty NW.

While not out in the community building business , Jennifer has been acting in the Puget sound area for over 33years. She has worked in children's theater, television, voice-over, improvisation, movies, dramatic and musical theater. Jennifer enjoys teaching workshops and classes in dramatic acting, improvisation and character development. She has worked with Students, Adults and Business Professionals and has taught improvisation, team building and communication workshops to Students, Businesses and Non Profit Organizations.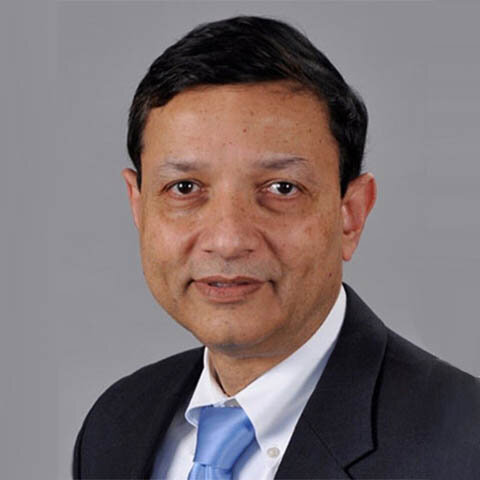 Dr. Amit Singh
Dr. Amit B. Singh is the fifth President of Edmonds College, joining in June of 2018. He believes that the community college system is an important disrupter of poverty and is proud of the work that Edmonds College is doing to increase access and success for all students.

Prior to joining the college, Dr. Singh served as provost and senior vice president, chief academic officer, dean, and full-time faculty at four different community colleges in three different states, and as an adjunct faculty at three universities. Before joining academia, he worked as a senior financial analyst, an investment analyst, and as the CEO of a startup company.

Dr. Singh holds four graduate degrees – a doctorate in economics and master's degrees in finance, business administration, and economics. In addition, he has completed the Management Development Program at Harvard Graduate School of Education and the Presidential Fellowship offered by the Aspen Institute in collaboration with Stanford University.

Dr. Singh and his wife Rani live in Mukilteo with their two children and German Shepherd, Hope.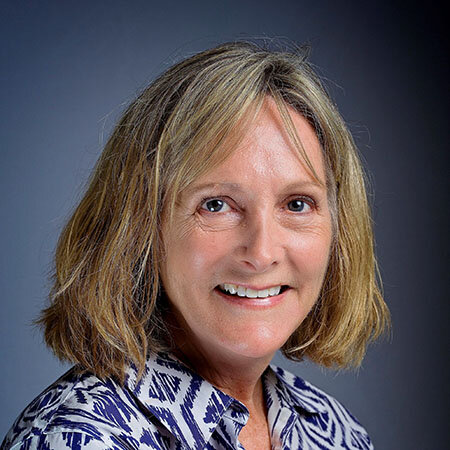 Lisa Stone
Lisa Stone was born in Billings, MT but raised overseas and on the east coast of the U.S. After graduating from Smith College in 1981, Lisa moved to Denver, Colorado where she obtained a master's degree in Accountancy and began a career in public accounting. She continued that career in Texas for four years and then returned to Colorado and worked in the energy industry. In 2003, Lisa moved her family to Northeast Ohio where she worked for a large utility holding company, and then to Western Washington in 2011 to work for Puget Sound Energy. She left the corporate world and her accounting career and bought FASTSIGNS of Lynnwood in July 2014. Of all the many places where Lisa has lived both as a child and an adult, the Pacific Northwest is her favorite because of the surrounding mountains and water. She is here to stay.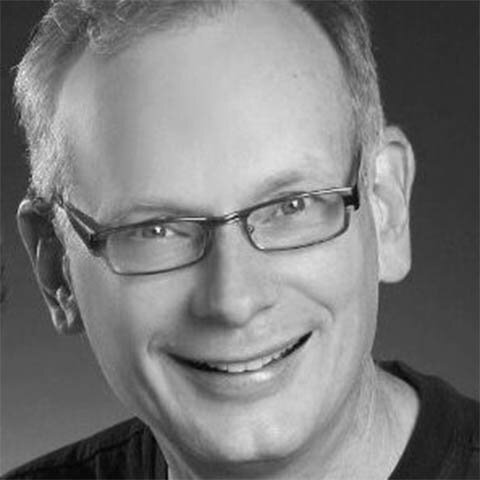 Ben Wolters
Economic Development Manager, City of Lynnwood, ex-officio, alternate to David Kleitsch
"I've had the distinct privilege to work with Ben Hershey through much of his progression from component business owner/operator to trusted consultant. I've directly observed the candid and results-oriented counsel that he has provided top business leaders. And I've seen him successfully transcend challenging environments with the highest degree of professionalism and aplomb. Ben Hershey and the 4Ward Solutions Team are far-and-away the top independent component industry resource. You can count on Ben."
Joe Kannapell, Retired SVP and shareholder, MiTek Industries
"4Ward has been a game-changer in the launch of our volumetric modular factory. Their passion, vision, and agility helped to convert a concept into a reality! I am so thankful we decided to engage them in the process." 
Ethan Fernhaber, CEO, VoluMod
"Ben and I worked together at various times throughout Ben's impressive career from Alliance TruTrus, where he actually Managed day-to-day business operations, to SBCA and to 4Ward Consulting.
Ben is a fount of information about the latest technology, competitive strategies and creative ways to turn current operations into opportunities. Ben is a talented, hard-working and a joy to collaborate with. He's a top-notch consultant and a wise businessperson who I'd recommend without hesitation."
Steve Shrader, VP Business Development, Hundegger USA
"Ben is a trusted advisor with a deep knowledge of the building components industry. Ben can develop a product from concept to launch, evaluate the feasibility, and design and monitor the testing. If he has never worked with a particular product set, he has all the industry contacts to get the answers needed to do the job right the first time. He is also fun to work with, which is an added bonus when you are simply expecting expertise. It is for these reasons that I continue to work with Ben."
David Phillips, Director of Business Development at Kemin Human Nutrition and Health
​"Over the years, I have come to admire the way Ben has led and managed his business. He consistently demonstrates the highest level of integrity, with attention to technical precision and quality. It's because of these characteristics that Ben has earned the respect of his team and the industry.
Ben's leadership is solid … the industry could use more Ben Hershey's."
Randy Goruk, 360 Leadership Coach / Speaker
"Ben and I have worked mostly on SBC industry related activities, but I have known Ben for many years. I have come to know and appreciate Ben's servant leader approach to leadership. In Jim Collin's book "Good to Great" he talks about Level 5 leaders and I can honestly say that Ben is one."
John Chipman Dean-President, Component Runner, LLC - Building Modeling Services
"I met Ben through our involvement with the Machine Stress Rated Lumber Producers Council (MSRLPC). Ben had the foresight to take a product which was being poorly distributed (glu-laminated columns for post frame buildings) and not readily available in most markets, manufacture them using under utilized species which was readily available near his facility, and manufacture columns."
Mike Momb, Technical Director at Hansen Pole Buildings, LLC
"Ben has been a friend for the last 20 years. He is committed to the improvement of the structural building components industry and the time he devoted to serving as president of SBCA, the industry's trade association, has been very valuable. He has great experience in all facets of business operations, including operational management, financial management, sales leadership, personnel development, marketing and strategic planning."
Kirk Grundahl, Owner, Qualtim, Inc.